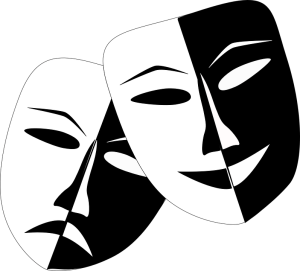 Drama
The Drama Faculty Team
Ms Rule (Head of Drama)
Miss Main (Head of Expressive Arts Faculty)
Mrs Murtagh (Teacher of Drama)
The Drama Department – Our Vision
The Drama Department at St. Michael's Catholic College believes wholeheartedly in the potential for Drama to significantly impact pupils' experiences inside and outside of the College.
The Drama teaching at St. Michael's is based on the principle that the subject should be accessible and exciting for all pupils, regardless of experience, ability and need; providing opportunities to share and develop individual powers of expression, confidence and social integration.
Drama seeks to educate the whole child. The extensive programme of activities offered within the curriculum and as enrichment provide a range of opportunities for pupils to develop and learn. Through Drama we encourage pupils to take pride, have fun and comment thoughtfully, on themselves, their lives and the world they live in.
Essentially Drama is about communication. Through an innovative and diverse curriculum pupils learn to communicate with each other and understand more fully different views of the world.
Their understanding of creative expression is both broadened and deepened as they become sophisticated theatre practitioners, communicators and more confident individuals.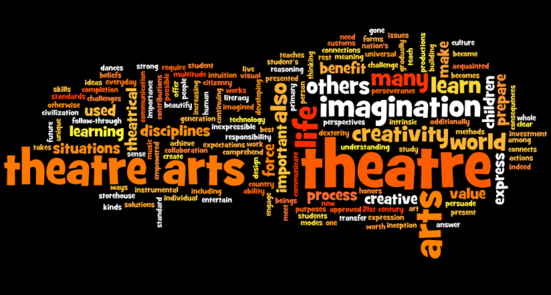 Extra – Curricular Programme
At St. Michael's Catholic College, we have a varied Drama extra-curricular programme which contributes to the spiritual and emotional well-being of the college. Students are invited to perform at a variety of college events such as assemblies, celebration evenings as well as the summer college production.
There are also weekly drama clubs at Key Stage 3 and regular rehearsals for Key stage 4 and 5 exam work afterschool.  As well as this, students are also given the chance to attend regular theatre trips and opportunities to work with professionals in the theatrical world either as enrichment in college or in theatre spaces around London.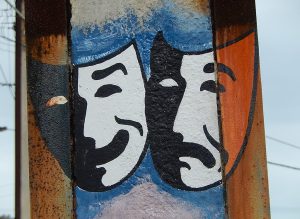 Programme of Study KS3
Our cohesive and well developed Key Stage 3 curriculum aims to teach the key skills of Drama in lively and innovative ways. The varied, practical schemes build for progression and encourage pupils to take increased ownership and creative responsibility for their work.
From years 7-9, all students at St. Michael's have 1 hour of drama curriculum time a week.  All schemes of work provide opportunities for pupils to develop significant skill in the three assessed areas of the Drama curriculum
"Creating, Performing, Responding and Writing".
| | | | | | | |
| --- | --- | --- | --- | --- | --- | --- |
| Yr 7 | Autumn Term 1 | Autumn Term 2 | Spring term 1 | Spring Term 2 | Summer Term 1 | Summer Term 2 |
| Topic | Introduction To Drama | The Plague | Silent Movies | Lilliput | Page To Stage | Story Telling |
Practical work is consolidated through written assignments, ICT, presentations and homework. Throughout the curriculum emphasis is placed on the acquisition of a thorough understanding of the meaning and practical application of the relevant forms and techniques of Drama in order to equip students for the analytical and more advanced creative skills required at Key Stage 4 and 5.
| | | | | | | |
| --- | --- | --- | --- | --- | --- | --- |
| Yr 8 | Autumn Term 1 | Autumn Term 2 | Spring term 1 | Spring Term 2 | Summer Term 1 | Summer Term 2 |
| Topic | Franklin's Castle | The Stones | Masks | The Voice | Commedia Dell'Arte | Civil Rights |
| | | | | | | |
| --- | --- | --- | --- | --- | --- | --- |
| Yr 9 | Autumn Term 1 | Autumn Term 2 | Spring term 1 | Spring Term 2 | Summer term 1 | Summer term 2 |
| Topic | Salvador Agron | Blood Brothers | Bouncers | Brecht | Romeo and Juliet | Physical Comedy |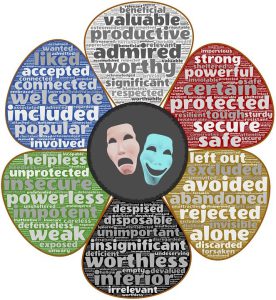 Programme of Study KS4
GCSE Drama at St. Michael's follows the Welsh Board (WJEC) specification. Building on skills and knowledge developed at Key Stage 3 the WJEC GCSE in Drama encourages students to:
Develop a personal interest in why drama matters and be inspired, moved and changed by studying a broad, coherent, satisfying and worthwhile course of study.
Work imaginatively and creatively in collaborative contexts, generating, developing and communicating ideas consider and explore the impact of social, historical and cultural influences on drama texts and activities.
Reflect on and evaluate their own work and the work of others.
Develop and demonstrate competence in a range of practical, creative and performance skills.
Develop a basis for their future role as active citizens in employment and society in general, as well as for the possible further study of drama.
Actively engage in the process of dramatic study in order to develop as effective and independent learners and as critical and reflective thinkers with enquiring minds.
Assessment in GCSE Drama takes the following forms:
Unit 1 (60%) – Devised Performance & Written coursework (internally assessed by teachers, externally moderated)
Unit 2 (20%) – Scripted Performance (externally assessed by visiting examiner)
Unit 3 (20%) – Written Exam (1 ½ hours) on Set Text (externally assessed)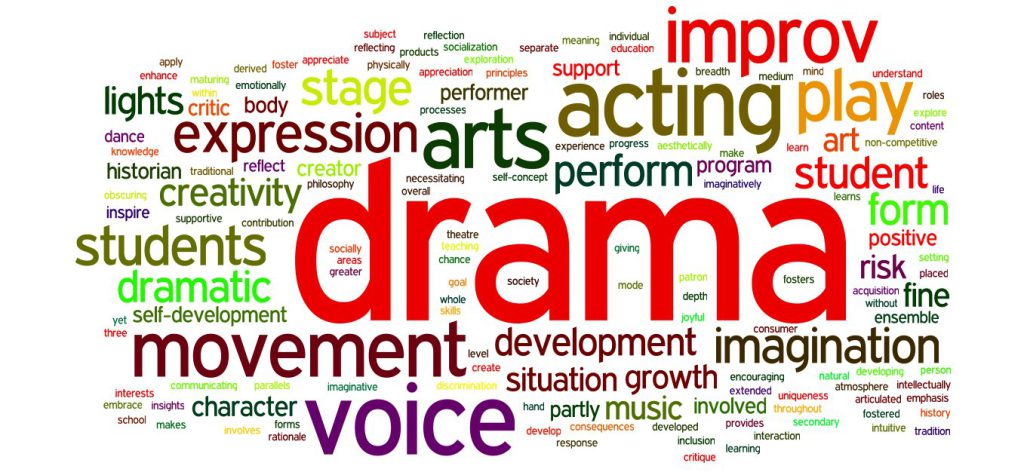 Programme of Study KS5
A Level Drama and Theatre Studies at St. Michael's follows the Edexcel specification.
Component 1 Devising
40% of the qualification
Devise an original performance piece.
Use one key extract from a performance text and a theatre practitioner as stimuli
There are two forms of assessment:
A portfolio of written/recorded evidence
Final performance   Component 2 Text in Performance
20% of the qualification
A group performance of one key extract from a performance text
A monologue/duologue of one key extract from a different performance text
Component 3 
Examined by an external examiner!  
40% of the qualification
Live theatre evaluation (500 words notes)
Study of two complete performance textsNo written exam until Year 13! And its only worth 40%. Students will go on to study a range of subjects as well as Drama at degree level including Psychology, Sociology, Law, Business, social sciences, Media and English Literature to name a few. Drama provides students skills that allows them to be confident, organised, independent, critical thinkers that are a credit to any workplace, therefore opening doors to a number of different career pathways.
Career Value
2 ½ hours written examination in Year 13…