"Imagination is more important than knowledge. Knowledge is limited.
Imagination encircles the world."– – Albert Einstein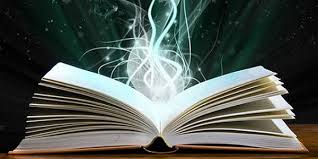 Key Stage 5:
The English department offers two A-levels in English: English Language or English Literature.  Both are academically rigorous courses and students are expected to be independent readers and thinkers.
The English Language course follows the Edexcel specification. This course is for students who want to study how the English Language works – at the level of individual words and sounds but also socially and philosophically.  This course covers language and identity, language change, language and gender and how children learn to speak.  Study of these topics is underpinned by intense training in the grammar, syntax, phonology, morphology and pragmatics of the English Language and how they work in texts of all kinds, whether written or spoken.
The English Literature course follows AQA Specification A.  This course is for students who love to read and want to study novels, poetry and plays in great depth and detail, considering their place in society – at the time they were written as well as now – and what they can offer to help us understand ourselves and the world around us better.  The course involves themed units and will require students to compare texts and read widely – not just the books being studied in class.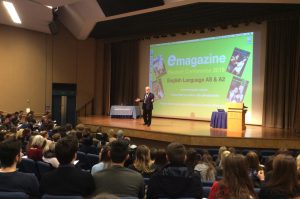 Results
In Summer 2021, 100% of students passed their A-level English courses, with over 75% of students obtaining A*-B grades