The House proposes the introduction and enforced usage of a universal language
Yesterday afternoon, after a hard fought contest against the home team, The
St. Michael's Sixth Form Debating team came second in the SSLP
competition finals held at James Allen's Girls School, Dulwich.
Congratulation to our very able Debating team: Amarachi Ibe, Janice Kwao,
Emmanuel Essel, Joshlyn Evans, Stella Okoro and Nathan Arthur, all of Year 12.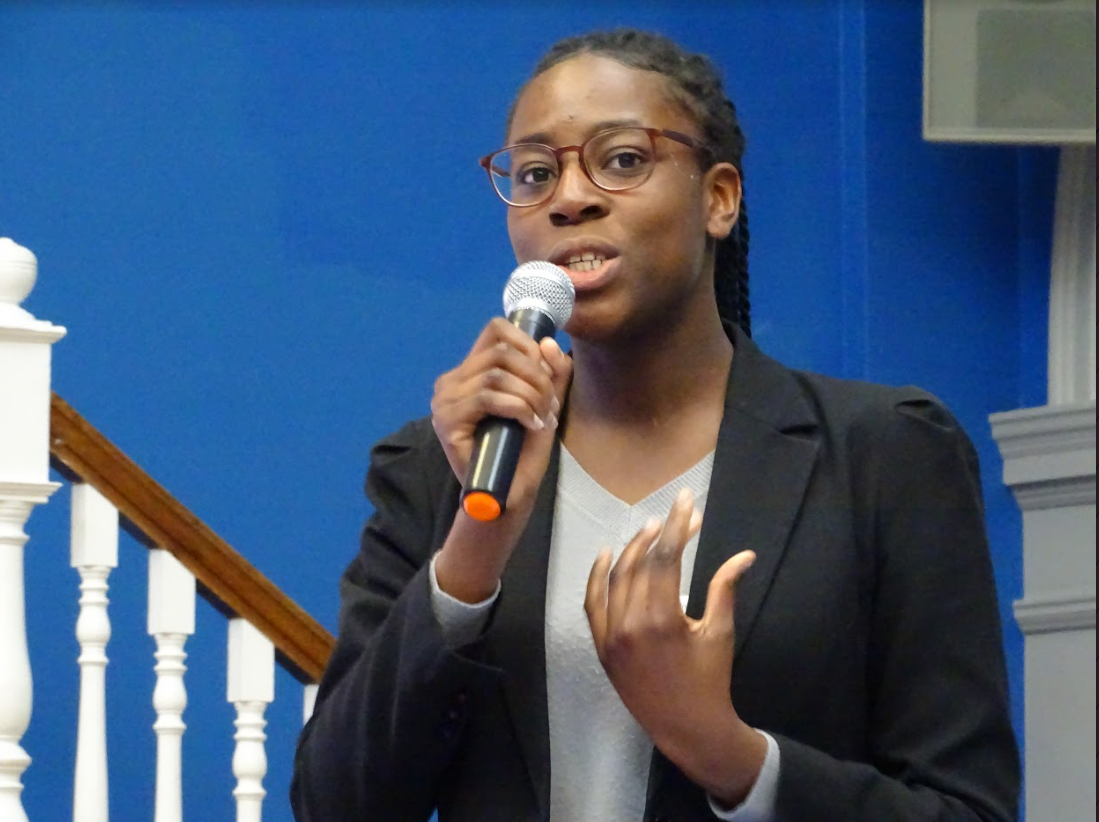 Amarachi Ibe, Deputy Head Girl, speaks at the competition.